Gedichte des Monats 2014
---
This poem contains flash photography (Januar 2014)
This poem may completely be
or just contain some nuts!
In any case today I think
I have to spill my guts.

But please be warned if guts are spilled,
the contents may be hot,
they also may contain some milk
and gluten (maybe not).

These lines and rhymes could irritate
your eyes, your ears, yourself.
And keep them out of children's reach
(right on the upper shelf).

For best results proceed with caution
and you'll understand
that afterwards you'll have to rinse
each glove-protected hand.

If bowel movements come about
while reading more than twice
please stop ingesting verses
and seek medical advice.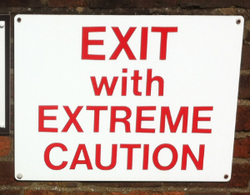 A German Lullaby (Februar 2014)
Chorus / Refrain (Score / Noten) – thanks to Sheila Regan for proofreading
And once the day is over and you're lying in your bed
you're waiting for an entertaining story to be read.
But if that was the last thing, you would get upset and cry.
You cannot go to sleep without a German Lullaby.

Beautiful Cotswolds (März 2014)
Area of Outstanding Natural Tongue Twisting (AONTT)
Upper Slaugter, Lower Slaughter,
Birdlip, Bourton-on-the-Water,
Bourton-on-the-Hill, Brize Norton,
Wotton-under-Edge, Black Bourton.
Holcombe, Harescombe, Witcombe, Winchcombe,
Sheepscombe, Gatcombe, Pitchcombe, Stinchcombe,
Guiting Power, Hawkesbury,
Temple Guiting, Tewkesbury.




Broadway, Daneway, Stanway, Bampton,
Minster Lovell, Minchinhampton,
Chipping Norton, Over Norton,
Ascott under Wychwood, Horton,
Milton under Wychwood, Frocester,
Shipton under Wychwood, Gloucester,
Shipton Oliffe, Ablington,
Shipton Solers, Chadlington.

Seven Springs, Rodmarton, Frampton,
Mansell, Stowell, Sevenhampton,
Barnsley, Berkeley, Blockley, Burford,
Bisley, Dursley, Selsley, Fairford.
Eastleach Martin, Eastleach Turville
Elkstone, Enstone, Winstone, Churchill,
Colesbourne, Cornwell, Combe, Cote, Cam,
Chipping Campden, Cheltenham.

Die Fantastischen Vier (April 2014)

Foto mit freundlicher Genehmigung von DefNash Entertainment

D ie fantastischen Vier,
I ch glaub, sie sind wieder hier.
E s sind Dürr, Schmidt, Rieke, Beck,

F ür viele warn sie nie weg.
A m Tag sind sie gern am Meer,
N achts auch. Sie sind populär,
T otale Philosophie,
A ch was, das war Ironie?!
S ie schreiben schreiben 'nen Hit,
T rotz THC sind sie fit.
I n ihrem Plattenfach warn
S ie drin als erster vor Jahrn.
C haotisch, aber konstant,
H äuschen mit Garten an Strand.
E s könnte echt einfach sein.
N a und das isses nich? Nein!

V ierteljahrhundert zu viert,
I st man da reich und frustriert?
E s sind noch alle dabei,
R abauken bleiben sich Troy.

May (Mai 2014)
May the Force be with you
and with all that you do.
May the Fourth be with you,
you just add two and two.

May the Fifth be with you.
But from my point of view:
May May Fifth be with you,
'cause then winter is through.

May the spring go astray
and the weather stay grey
– to our utter dismay –
May may make it okay.

May I ask you to stay,
oh my dear month of May.
But I know, rather soon
you'll be followed by June.

Edward Snowden (Juni 2014)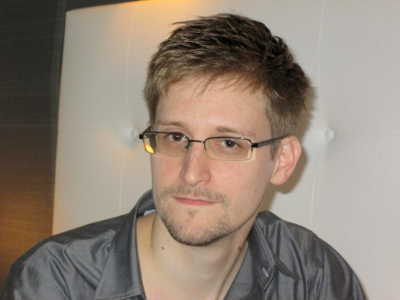 Photo: Ewen MacAskill/The Guardian

E dward Snowden,
D id a thing
W hich is
A we-inspiring.
R evelations he unfurled
D emonstrate a brave new world.

S tate surveillance,
N SA,
O n the quiet, every day.
W hile their goals are quite obscure
D o they make us feel secure?
E dward Snowden made it clear:
N ineteen eighty-four is here.

Special thanks to Richard Webb for proofreading and to
Ewen MacAskill and Luke Harding for their kind permission
to use their pictures on this web page.

Die Wahrheit über Hänschen klein (Juli 2014)
Strophe eins von Franz Wiedemann bzw. Otto Frömmel
Hänschen klein
ging allein
in die weite Welt hinein
Stock und Hut
steht ihm gut,
ist auch wohlgemut.
Aber Mutter weinet sehr,
hat ja jetzt kein Hänschen mehr.
Da besinnt
sich das Kind,
kehrt nach Haus' geschwind.

Hänschen klein
lebt daheim,
isst zum Frühstück Haferschleim.
Er denkt "Mist!
Warum ist
alles furchtbar trist."
Mutter kocht ihm jeden Tag,
das was er am liebsten mag.
Aber er
kann nicht mehr,
alles langweilt sehr.

Hänschen klein
denkt sich "Nein!
Das kann's nicht gewesen sein."
Punkerschnitt,
Hand im Schritt,
raucht er erst mal Shit.
Mutter stürzt ins Jammertal,
doch das ist ihm scheißegal.
Er bleibt hier,
trinkt viel Bier
und lebt von Hartz IV.

Hänschen klein
obendrein
lässt sich mit 'nem Dealer ein.
Man sieht ihn
Stoff beziehn
und zwar Heroin.
Er gibt es sich ziemlich bös',
meistens gleich intravenös.
Er stirbt bald,
wird nicht alt,
Mutters Schrei verhallt.

Limericks from Oxfordshire (August 2014)
There once were three towers in Didcot,
some liked them, but some people did not.
By now there's a void
because they were destroyed
on a summer day's morning in Didcot.




If you're in the region of Abingdon,
you'll find some good schools from which now and then
a talented boy
or a girl will bring joy
to a lot of folks outside of Abingdon.

There once was a poet in Oxford
who struggled and scrambled and suffered.
But no word sublime
could be found that would rhyme
with the town so he left quirky Oxford.

The Shampoo Song (September 2014)
Sing to the tune of the children's song
Head, Shoulders, Knees and Toes
Head & Shoulders, Bain de Terre, Bain de Terre,
Head & Shoulders, Bain de Terre, Bain de Terre
and Dove, Aveda, Sunsilk, Sexy Hair,
Head & Shoulders, Bain de Terre, Bain de Terre.

Schwarzkopf, Billy Jealousy, Jealousy,
Schwarzkopf, Billy Jealousy, Jealousy
and Neutrogena, L'Oreal, TIGI,
Schwarzkopf, Billy Jealousy, Jealousy.

Oskar
und der Bart (Oktober 2014)
Mein Herrchen hat was im Gesicht,
das hatte er da früher nicht.
Und dieses Etwas zieht sich hin
von seiner Schnauze bis zum Kinn:
Aus ein paar Stoppeln zart
wuchs ihm ein voller Bart.

Ihr fragt: "Wie konnte das passiern?
Kann Mann so was nicht wegrasiern?"
Ein bisschen Creme oder Schaum,
'ne scharfe Klinge, merkt man kaum.
Doch manche, glaubt es mir,
die brauchen Strom dafür.




Mein Frauchen fand Gefallen dran:
"Nun bist Du endlich auch ein Mann!"
Kurz später sorgte dann sein Kuss
bei ihr jedoch für viel Verdruss:
"Ich will kein Küsschen mehr,
du kratzt mich viel zu sehr."

Der Bart ist zwar nicht eindrucksvoll,
für Hunde aber ist er toll,
weil sich so mancher Essensrest
in diesen Haaren finden lässt.
Und drum, auch wenn es sticht,
schleck ich gern sein Gesicht.

Bei Bärten bin ich kein Prophet,
doch dass das noch sehr lange geht
bei meinem Herrchen glaub ich nicht,
sein Bartwuchs ist schon eher schlicht.
Vielleicht, mit ein paar Watt,
rasiert er sich bald glatt.



(November 2014)
Our Facebook who art in network,
hallowed be thy link.
Thy timeline come.
Thy games be played
on phones as they are on laptops.
Give us this day our daily likes,
and forgive us our commentary,
as we forgive those who poke us and tag us,
and lead us not into commercials,
but deliver them our data.
For thine is our status,
and our pictures, and our friendships,
for sharing.
Amen.

Das große Klagen des Unglücksraben (Dezember 2014)
Noten (Score) / MIDI
Thanks to Tom Bäckström for the English translation of the Finnish lyrics
Deutsche Übersetzung


Vaivaisen Valitus
(Original: Kake Singers / Text: Ola Olenzo Ollén)


Mich liebte niemand, weder Mutter noch Vater,
nicht mal Oma liebte mich.
Vom Leben da gab es höchstens einen Tritt,
Prügelopfer, das war ich.


Ei rakastanut minua äiti, ei isä.
Eikä edes mummoni.
On elämä minua vain kolhinut,
kaikki päähän potkineet.


Schon als ich klein war gab's für mich nur Schimpfe
und heute spottet man sogar.
Ich bin ohne Zweifel ein kompletter Taugenichts,
seitdem ich im Mutterleib war.


Kun olin pieni kaikki mua haukkui,
nyt mulle aina nauretaan.
Olen täysin epäonnistunut yksilö,
jo kehdossa tuomittu.


Ich bin einsam auf dieser Erde,
schrecklich einsam und tief betrübt.
Mein Leben ist ohne jede Freude,
weil es nur schiere Not für mich gibt.


Olen maailmassa aivan yksin,
niin yksin ja surkea!
Ei iloja ole mulla koskaan,
pelkkää murhetta elo on ain'.


Ich ging bisweilen tanzen als junger Mann,
doch mit mir wollten Hübsche nicht gehn.
Auch die Mauerblümchen rannten ganz schnell vor mir weg,
sie ließen mich ganz einfach stehn.


Kun olin joskus nuorena tansseissa,
aina vain seinäruusuja hain,
mutta hekään eivät minusta välittäneet
ja aina minä pakit sain.


Eines Tages aber war ich verlobt,
zu Hochzeitsplänen sprach sie: Ja!
Am Traualtar jedoch stand ich allein.
Meine Braut türmte nach Kanada.


Kerran pääsin minäkin kihloihin
ja häätkin vielä sovittiin.
Vaan juuri ennen kirkonmenoja,
karkas morsiamein Kanadaan.


Ich bin einsam auf dieser Erde,
schrecklich einsam und tief betrübt.
Mein Leben ist ohne jede Freude,
weil es nur schiere Not für mich gibt.


Olen maailmassa aivan yksin,
niin yksin ja surkea!
Ei iloja ole mulla koskaan,
pelkkää murhetta elo on ain'.


Mein Leben ist trist und andauernd voller Traurigkeit,
alles macht mich nur depressiv.
Auch den anderen geht es manchmal nicht so gut,
doch bei mir geht alles jedes Mal noch mehr schief.


Elämäni on ihan koko ajan ikävää,
kaikin tavoin masentavaa.
Vaikka hyvin ei kyllä mene muillakaan,
silti minä olen epäonnistunein.


Mir fehlt jeder Glaube und jeglicher Mut,
Verderben wird mein Schicksal sein.
Doch irgendwann, da gehe ich zum Ozean
und werf etwas Leckres ein.


Olen kurjan kohtalon merkitty mies
ja alistunut tappioon.
Vaan joskus vielä kuljen meren rannalla
ja syön siellä pastillin.

Ich bin einsam auf dieser Erde,
schrecklich einsam und tief betrübt.
Mein Leben, das wird nie voll von Fröhlichkeit sein,
weil es nichts als Schmerz für mich gibt,
weil es nichts als Schmerz für mich gibt.


Olen maailmassa aivan yksin,
niin yksin ja surkea!
Ei ole iloa eloni milloinkaan,
pelkkää tuskaa tieni on,
pelkkää tuskaa tieni on.